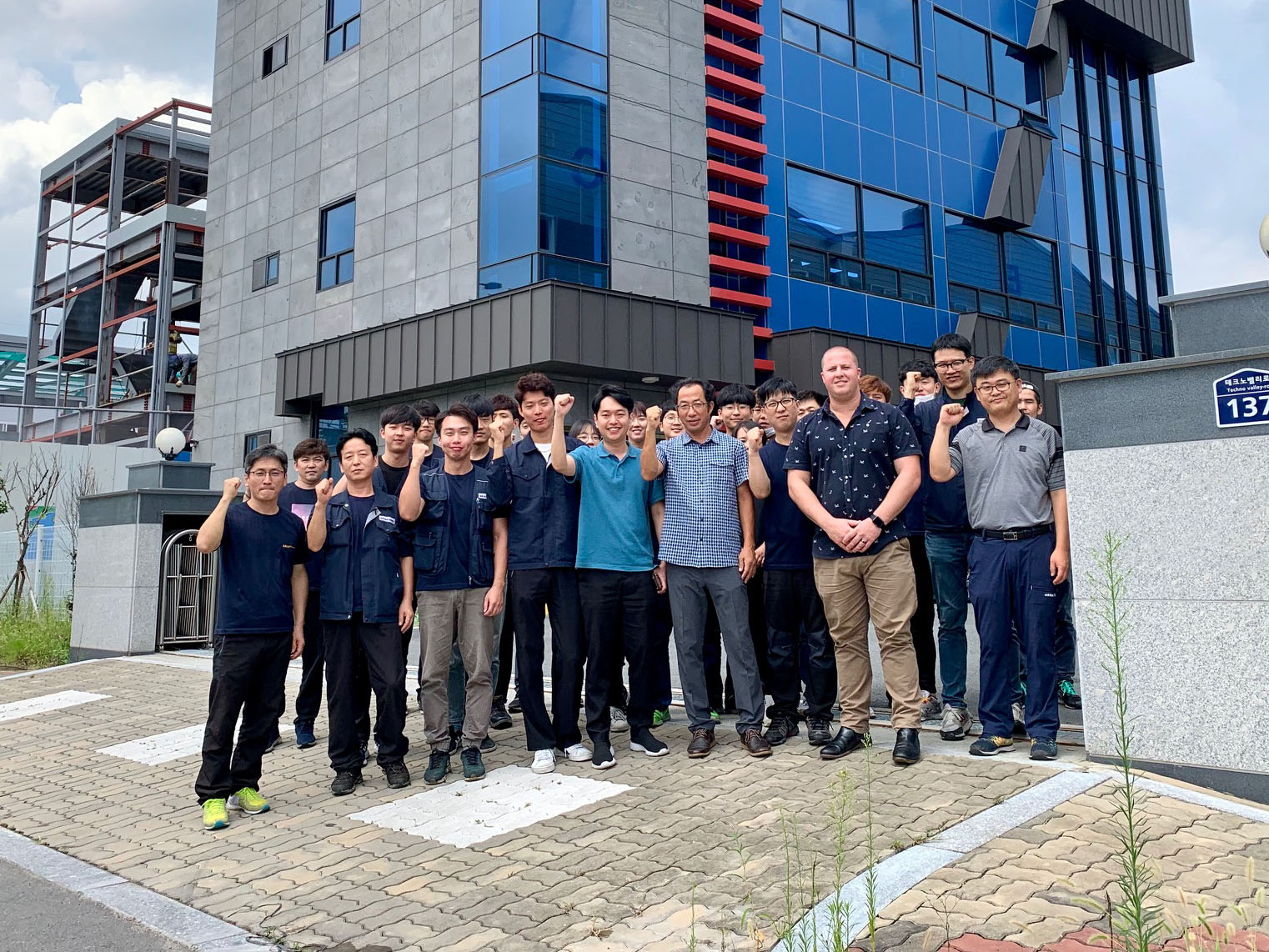 Factory Visit
December 13, 2019
Press Release
Corey Aucamp, Absolute Marine's National Sales Manager, recently returned from Factory Training in South Korea.
"One of the interesting points I learnt whilst there was the fact that 95% of the South Korean market uses maXtek hydraulic steering with over 70% of the boats being for commercial use (mostly fisherman). The maXtek hydraulic steering was designed in collaboration with these customers to be able to handle the high wear and long hours these types of operators do (typically 10-12 hours every day)"
says Aucamp. For over 25 years the product has been built tough to handle this extreme operating environment and every unit is individually tested before leaving the factory. Quality is so important, each assembler builds one unit, and their initials go with that unit when it is shipped. In the unlikely event there is ever an issue it can be traced back to who built and tested it. Unlike some other systems that require an earth strap, the maXtek cylinder rod is made from chrome plated high grade stainless so it doesn't corrode and the Japanese Hydraulic hose lines are double sheathed for durability. In New Zealand Absolute Marine have been distributing maXtek for over 5 years and have not supplied a single seal kit. maXtek units are triple sealed, unlike competitors single seal system, ensuring no leaks. maXtek steering is used in New Zealand by leading builders such as Southern Boats, Smuggler boats, Buccaneer, Kiwi Kraft Boats, CSB Huntsman, Fi-Glass Boats, Pinnacle Boats, and commercial operators.
"When the team at Pinnacle Marine were tasked with building an 8.30m charter boat paired with a 250hp Honda, we only used the highest quality products that we knew could stand the test of time. We opted for the MaXtek Hydraulic steering as we have used this before and we knew we could trust the product. The ease of installation along with the high-quality finish make this product stand out from the rest. So far the boat has clocked over 500 hours in some fairly testing conditions at times, with only positive feedback from the skipper. We will have no hesitation in using and recommending this product on any future builds"
– Pinnacle Marine For further information see
maxtekmarine.com
or contact Absolute Marine on 09 273 9273 or
sales@absolutemarine.co.nz